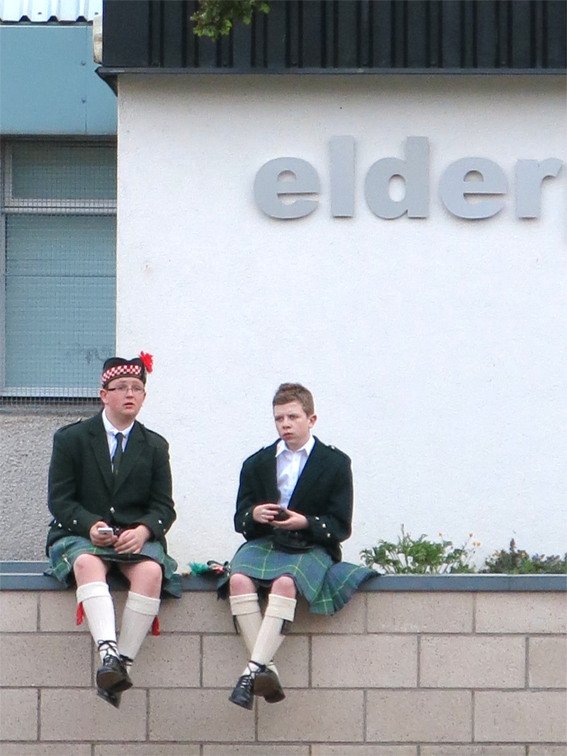 Another year, another Govan fair, and by the end of it we were all feeling, well that bit 'elder'!
It had been a somewhat eventful start to this affair with a drummer being more down at heel with a shoe failure as well as a drum shortage discovered as the parade was about to set off! Thankfully some perfectly legal driving from Govan to the Gorbals and back meant we had the full compliment of snare drummers, all well heeled of course, for this annual outing.
As ever the streets were busy and though the sun wasn't as fierce as it has been it was still a bright and pleasant evening for this amble roon Govan.
With a piping corp of 13 and a requisite number of drummers to accompany it was a big band for this event.
In the end though the only dissapointment was Mr Tunnocks only giving oot one caramel wafer for the band due to him being harassed by loads o excited weans near clatterin his weel polished van. It was much enjoyed by the lucky recipient. A fitting sugary end tae a fulfilling and enjoyed procession.
Long may it continue.