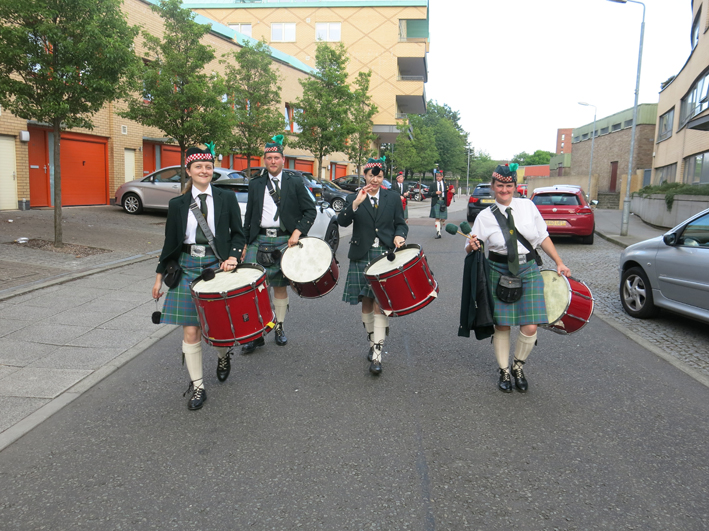 As part of the Commonwealth Games Festival 2014 programme for five sell out nights we performed an introductory procession leading the audience along Errol Gardens to the performance area in the Old Gorbals Burial Ground in the Gorbals.
The specially commissioned piece of music with drum corp accompaniement which we performed 'The Thunderbird Arrives"was to set the tone of the overall performance peice which was a collaboration with the First Nation storytellers from Manitoulin Island, Canada known as Debajemujig as well as a cast of 150 people with a significant input from the Gorbals community.
Aside from the seasonably wet weather the ambitious project was an outstanding success with our part of the performance delivered effectively and musically aside from the techincal and logistical challenges of what we were trying to acheive.