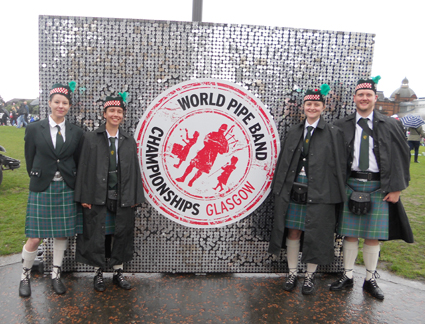 Though our preparation for this years event was a bit late we were committed to following through on this our home contest.
The somewhat homely weather was to prove a major issue for the band and did not allow us to give of our best, though with the input of Donald Gibson of Mcleods Highland Supplies the pipers at least were sounding much improved.
A dampened oerformance could not affect our enthusiasm in a similar manner and we move on with the next contest at Rothesay an opportunity to end the season on a hopefully drier note or two!