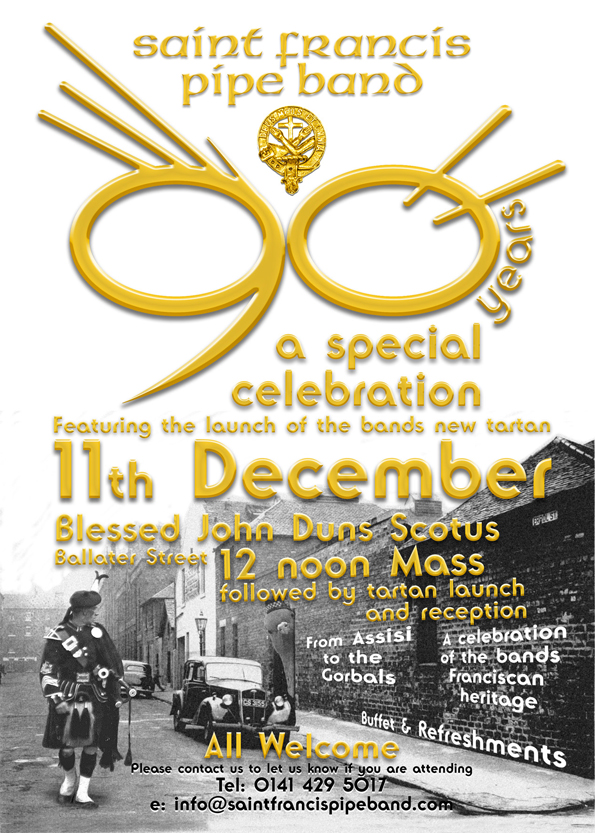 We are pleased to announce the big event of the year for the band.
on Sunday 11th December there will be a mass at 12 noon in Blessed John Duns Scotus followed by the launch of our new tartan in the adjacent hall. The band will be presented with kilts in the new St Francis/Franciscan tartan and will perform in them for the first time. Its a wee bit of history.
It is open to all and in particular local people of the Gorbals area of all denominations and none. We'd also love to see as many former members in attendance.
Its a community celebration for the longest running musical group in the area. Its not many make it to 90 years after all!
Join us and support the band. Contact us for more details and also if you are looking to attend so that we know how many people to expect.