You are currently viewing archive for October 2014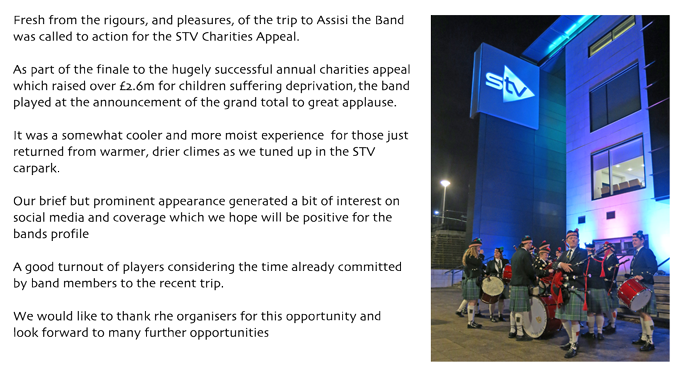 Category: Engagements and events | Posted by: Band Admin |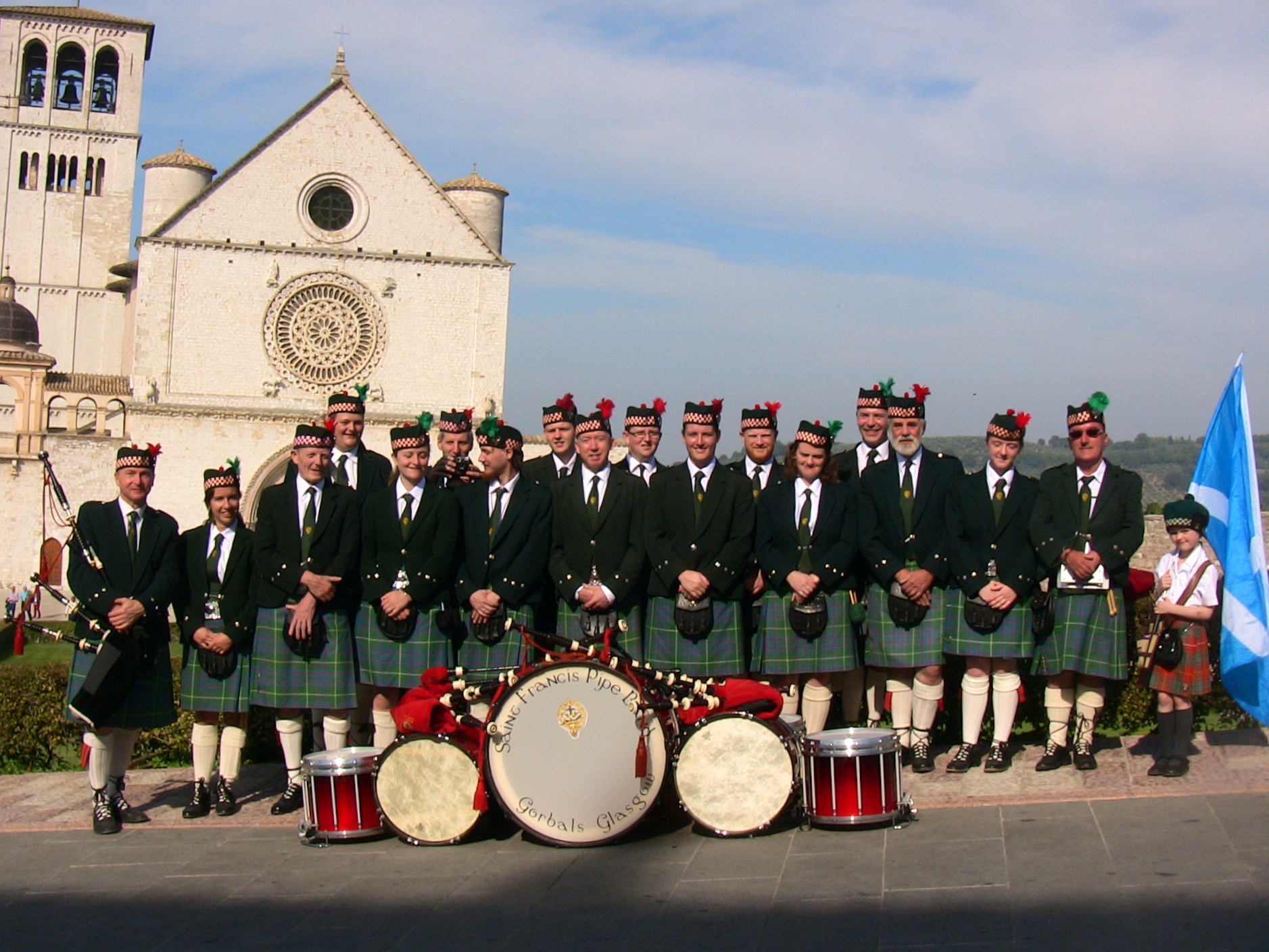 After much planning and expectation the Bands long awaited trip to Assisi was fulfilled and enjoyed not only by the band members themselves but also the countless locals in Assisi and visiting tourists to the town during this significant period for the town. The feast of St Francis is marked by a festival including performances of medieval music amongst other things. With brilliant weather and a great spririt combined it is hoped that this may have been a positive experience and the beginning of more visits to what can be construed as the source of the band. 
The trip was from the 2-7th October and included performances not only in the historic town square but others in and around the area.  

They now know that there is a band from Glasgow that carries the name of St Francis. Mission accomplished! More images and text will be available shortly in our gallery.
Category: Engagements and events | Posted by: Band Admin |