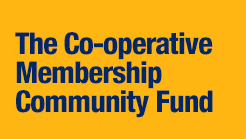 The band were successful in winning an award from the Coop Local Community Fund for 2016. In a three way vote with two other very worthy projects we managed to secure the most votes and with it our share of the fund which amounted to the not insignificant total of £2500!
This money will go directly towards our uniform renewal and equipment to sustain the band during the 90th Anniversary and beyond.
A huge thank you to all who voted for us and in particular to the staff of our local Coop who helped us by promoting the vote. Thanks also to all those in the Gorbals who gave us their vote. It means a lot to the band. We hope we can repay the trust shown in us. Thanks to such support we hope we can continue on towards our centenary!